E. NEGO PILE, ESQ.
E. Nego Pile received his J.D. from Temple University Beasley School of Law and his B.A. in Philosophy from Trinity College in Hartford, Connecticut. Prior to law school, Nego was selected by the Council on Legal Education Opportunity to be a Thurgood Marshall Fellow during the summer of 1995 at the University of Pittsburgh School of Law. Today, he provides legal counsel for clients throughout Pennsylvania and New Jersey, primarily in matters relative to Estate planning, Elder law, Special needs planning, Medicaid planning, Estate administration and Real estate law.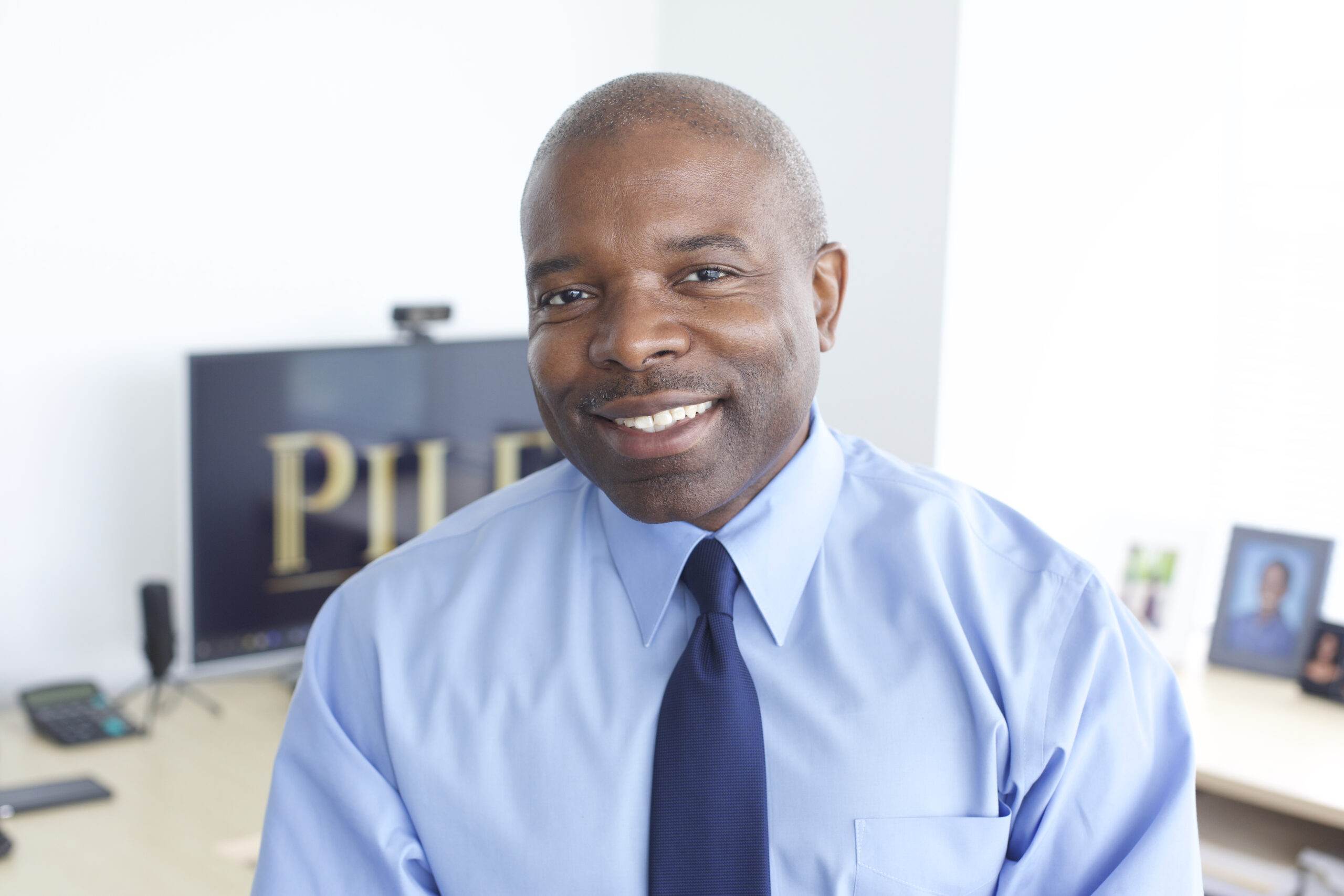 An active member of the Pennsylvania and Montgomery Bar Associations, Nego is a former Board Member of the Montgomery Bar Association. He also volunteers with the Montgomery Bar Association Civics Education Program, which brings civics education to Norristown-area middle schools. Through the PBA Minority Bar Committee's Community Outreach Subcommittee, he regularly participates in panel discussions on various legal topics of significance to Philadelphia residents. Besides all this, Nego volunteers with the Montgomery Child Advocacy Project, providing legal representation to local children who are victims of abuse and neglect, and with the Philadelphia Volunteers for the Indigent Program, for which he has handled real estate and probate cases.
If you're concerned about the welfare of your loved ones, particularly after you are gone, Nego's the man to help you set up a plan – just as he's done so well for so many Pennsylvanians and New Jerseyites. Contact Pile Law Firm today.